Get Involved!
Whether time, money, in-kind donations, referrals, or outreach, the Ranch could use your help. A difference is made when a person reaches out and offers the gifts given to them for the benefit of someone else. The Ranch relies on donations from the community to sustain the many different programs available to area families.
Combined Federal Campaign (CFC)
Ivey Ranch Park Association is listed as a charity with the CFC. You can have Ivey Ranch listed as a recipient of funds through your employer. The Ivey Ranch CFC number is: 38605
For more information, you can visit the CFC website at:
www.opm.gov/combined-federal-campaign/
---
Become a volunteer
Volunteers are essential to our operation. Our volunteers help us serve our community with passion and generosity. Ivey Ranch Park has volunteer opportunities to match anyone's interest or lifestyle. Check out the following volunteer options. Please contact volunteer@iveyranch.com or call 760-722-4839 for any questions.
Equestrian Programs
Ivey Ranch is a Certified Horsemanship Association (CHA) and Professional Association of
Therapeutic Horsemanship (PATH) Premier Accredited Equestrian Facility.  We host horseback
riding therapy for clients with special needs and different abilities. Our volunteers are how we
can serve this special community. Volunteers not only help care for the horses, but help our
riders have their riding experience. An equestrian volunteer has the option to participate in
several programs depending on their age and availability.
Requirements for NEW equestrian volunteers:
The best part about volunteering with our Equestrian program is that there is no horse
experience necessary! We will teach you everything you need to know for this opportunity.
Equestrian volunteers must participate in an orientation and complete an application
prior to participating in the program.
Next Orientations available: 2018
January 6
February 17
March 3
May 5
July 28
September 8
October 27
Orientations are held from 1pm-2:30pm.
Volunteers are asked to wear jeans and closed-toe shoes to orientation.
We encourage new volunteers to complete the application online, however we also
provide a downloadable PDF as well as copies at orientation.
Download PDF: Equestrian Program Volunteer Application 2018
Or you can fill out the application online:

Equestrian Volunteer Opportunities
All these opportunities are a great way to help a person with special needs, get some horse time, and can be a chance for the family to do something together. Check out all the opportunities we have available! We are happy to answer any additional questions you may have. Sign up below to see our calendar of volunteer shifts!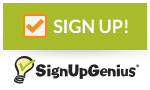 Therapeutic Riding Aide (18+ years old): Assists with clients in all aspects of a class; may walk alongside the client and the horse; may learn to lead a horse; can assist with the grooming and turn out of our horses. This opportunity is excellent for those who want to interact with both horses and clients with special needs.
The Grooming Gang (18+ years old): Responsible for grooming, bathing, stall cleaning, and equipment maintenance of our gorgeous horses. This opportunity is great for those interested in dedicated time with horses and the care it takes to maintain them.
Summer Camp Internships (14+ years old, 20-40 hour weeks; application process opens in March and is for June and July): Interns assist with Summer Camp attendees aged 7 to 17, disabled and able-bodied alike, in a variety of roles. These roles may include grooming, tacking, and leading horses during class, assisting in humane education, feeding and watering horses, basic vet care, stable management, and assisting instructors during riding class. Training will be provided for all positions so Interns can be moved between programming when needed. Applicants must be at least 14 years of age by June 22nd. More Information
Barn Buddies (9+ years old): Feeds and provides water for horses, cleans stalls, and occasionally grooms horses. Barn Buddies is an excellent introduction to horses and horse care.
Saturday Program (9+ years old): This opportunity allows all volunteers to participate in caring and interacting with horses and the clients we serve. This day involves all aspects of the program!
Other equestrian forms:
Download: Returning Volunteer Renewal Form 2018
Download: Equine Volunteer Handbook 2018
Download: Know Your Horse Chart 2017
Download: Rules of the Barn 2018
Download: Concussion Fact Sheet for Parents
Returning Equestrian Volunteer? Please complete this form: Equestrian Volunteer Annual Update 2018
---
Childcare
Opportunities are available to volunteer in our childcare program working with children with special needs. We offer before and after-school care for children ages 5-22. Child care volunteers supervise, support, and play age and ability appropriate games with children. This program is great experience for those with goals related to education, child development, or those passionate about serving the community of children with special needs. Fill out the following application and submit it to our office for consideration. Download: Childcare Volunteer Application 2018
Grounds Beautification
Our beautiful, 12-acre property is always in need of helping hands. The many grounds beautification projects include tasks such as gardening, landscaping, building and repairs, painting, and general beautification of the Ranch. This volunteer opportunity is great for individuals and groups alike! Help us make Ivey Ranch Park beautiful and safe – contact volunteer@iveyranch.com or call us at  760-722-4839 to inquire.